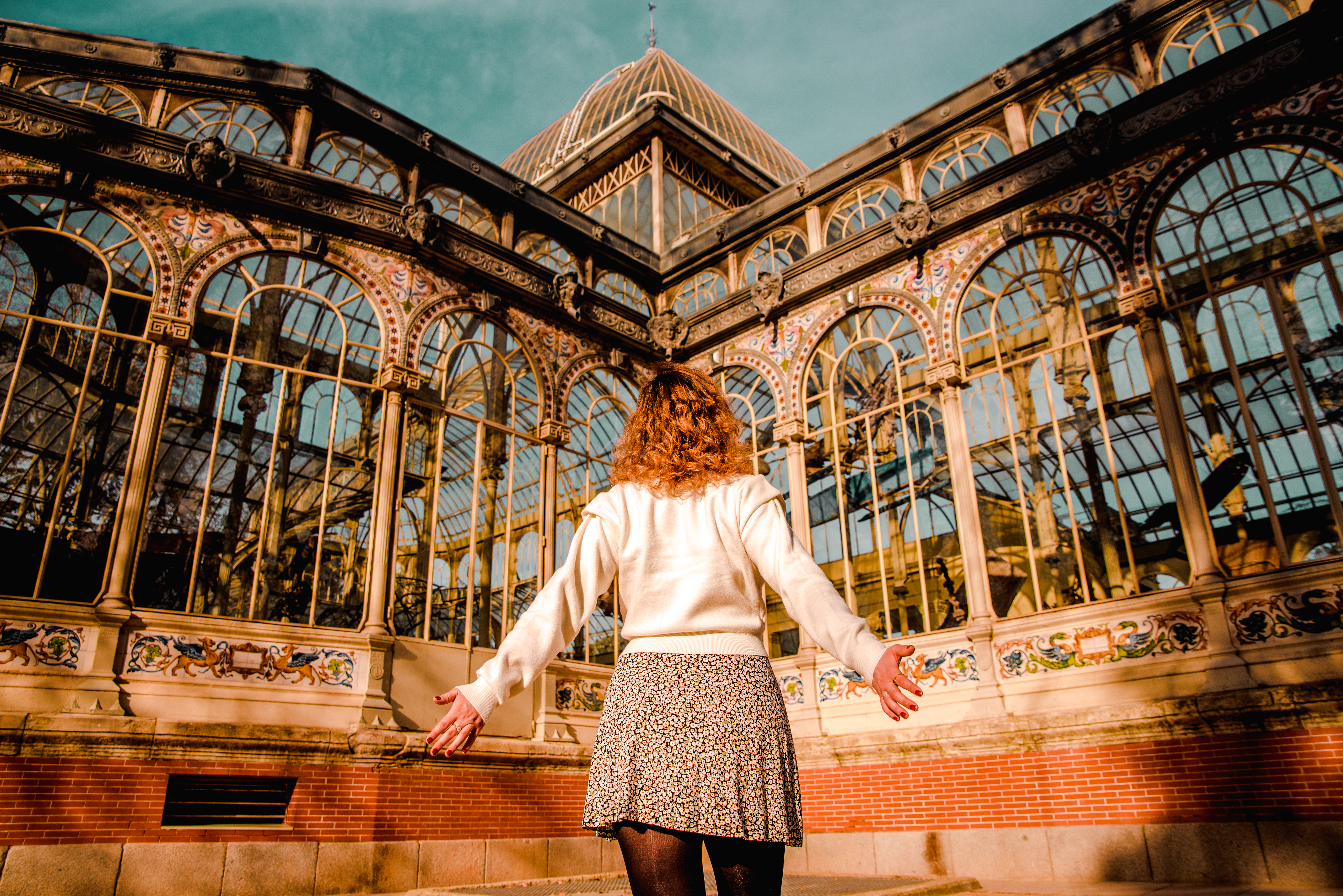 Right Now Does This Sound Like You?
You

want to travel solo but you are overwhelmed

with fear, confusion, and you're not sure where to begin.

You're

fed up with waiting on your friends

and family to see the world - and you're ready to do something about it!

You want to

feel confident and safe

during your travels.

You want to

discover other cultures while also discovering yourself

through solo travel.
Eventually, aspiring solo travelers give up. I don't blame them! Feeling desperate sucks. And knowing that this could change the course of your life, yet getting discouraged can be soul-crushing….
 But it DOES NOT have to be this way!
Hi, I'm Jess!
...I'm a travel coach and I founded The Solo Traveler System.  I know how it feels to be intimidated to travel solo as a female - I used to be afraid and overwhelmed with no guidance, no confidence, and no clarity.
I was an expert in cultural exchange, but I quickly learned a hard lesson: you can have all the knowledge & experience in the world… but unless you know how to travel solo, it's not possible to have the life changing moments you deserve.
So I set off on a mission to learn everything I could about solo travel as a womxn in an effort to go full-time as a coach myself...
In my search to master everything about solo travel, I was able to build my confidence immensely - all without self doubt and fear.. And everyone started asking how they could replicate the same results in THEIR travels too.
So, I put together a program to teach my signature methodology that has allowed me to feel empowered to travel solo while helping others do the same.   That is how "The Solo Traveler System" was born!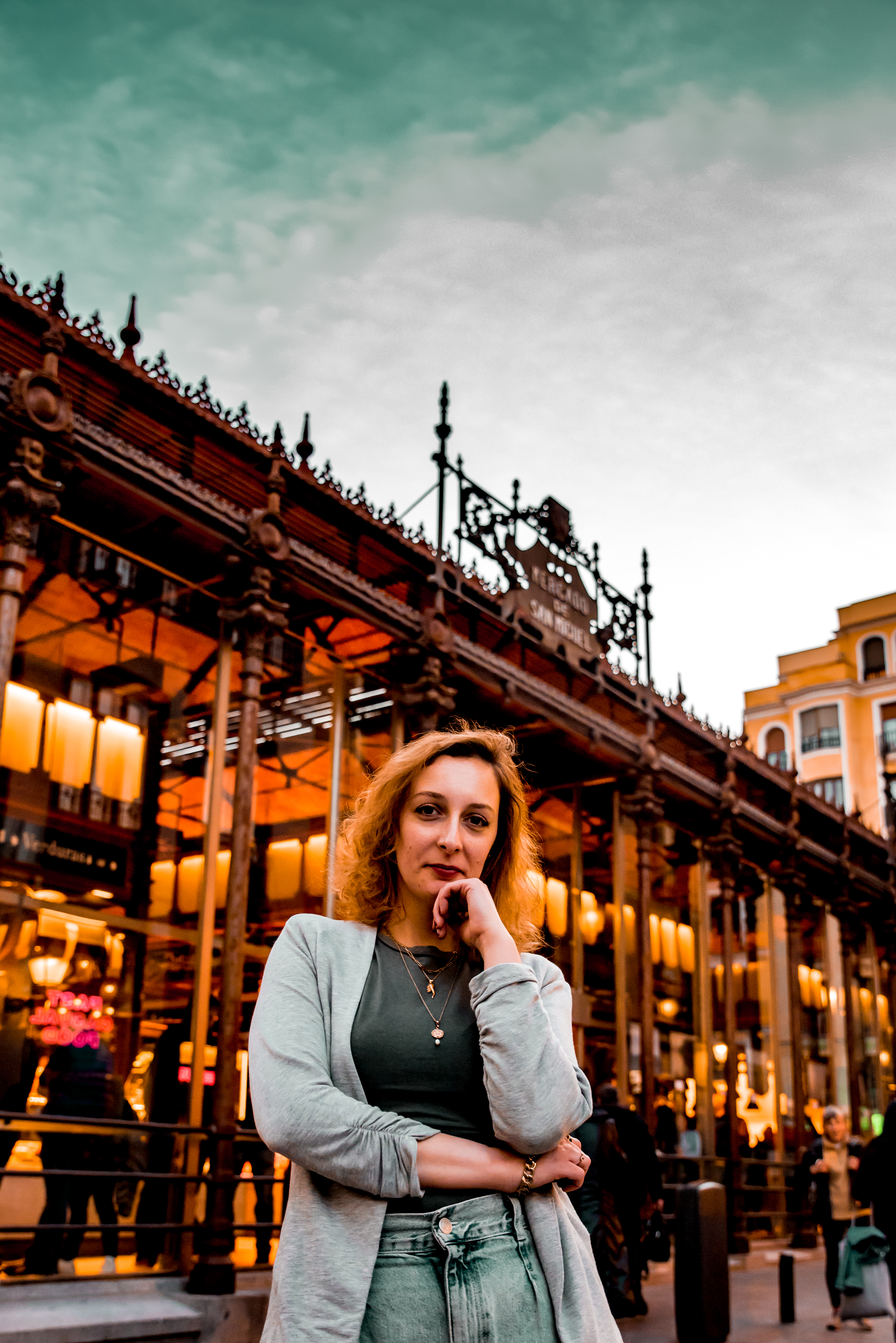 What if...?
What if…

you had a system and a plan to help you travel the world confidently on your own?

What if…

you no longer needed to wait on anyone to explore the world and you were ready and prepared to go alone?

Would you like to…

learn how to seamlessly plan a solo trip with support from an experienced solo traveler?
Would you like to… learn how to become a badass solo traveler and connect with new cultures?
...without the self doubt, overwhelm, and intimidation?
Who I Work With
I have found that my mentorship works best for this type of person: 
Women that are ready to take on the challenge of solo travel in order to enrich their lives. She is seeking more than just travel advice, she is truly seeking a transformation from the inside out through solo travel experiences.
Women who have always wanted to solo travel but desire a safe and empowering experience while they do so with support from a coach.
Women who want to feel motivated to explore new cultures in an authentic way and engage with locals.
Introducing...
The Solo Traveler System


Your system to confidently and safely planning your first enriching, immersive, and life changing solo trip.
What Will You Get?
The Solo Traveler System is a 4-month, high touch coaching program that gives you 1-on-1 support to help you achieve your specific travel goals in a way that facilitates solo female traveler empowerment and safety.
You will receive:
4 months of detailed curriculum helping you become the confident solo traveler you've always wanted to be
A travel coaching workbook
2x monthly private calls, 1x week Voxer for additional questions and support
Continued support while you travel so that you never feel unsure
What Other People Are Saying...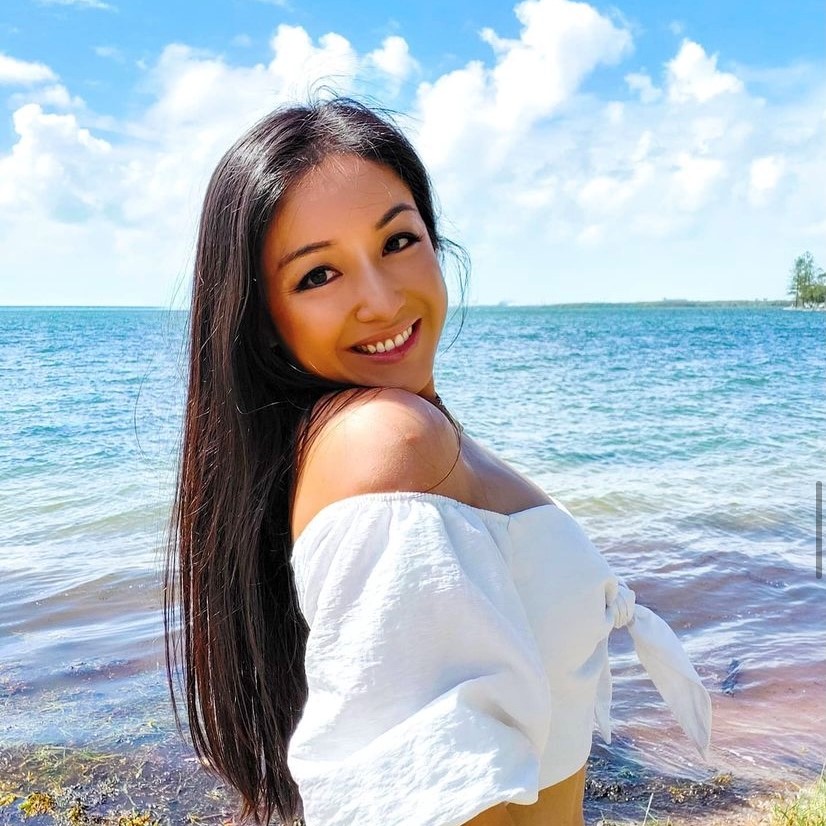 Andi, Mindset Coach
Click here to watch Andi's video testimonial to learn what it's like to work with me.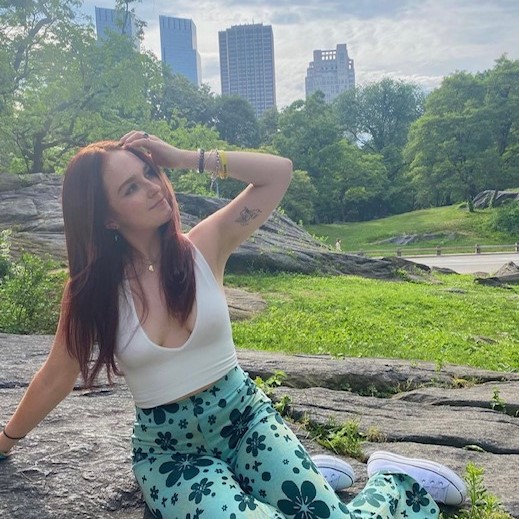 Julia, Yoga Instructor
"Jess has been an incredible resource, teacher, and friend to me in the process of travel coaching and language learning. During coaching with Jess I have felt stress free and confident in my plans. After coaching with Jess a lot of self doubt I would have felt when planning is absent! Jess is relatable, caring, and funny. She has been an incredible resource to me over the years for travel and life advice, and she is always supportive of decisions in the process. I am so incredibly grateful that Jess has become a part of my life and is a part of my journey. I cannot recommend working with her enough and trusting her with all of your travels."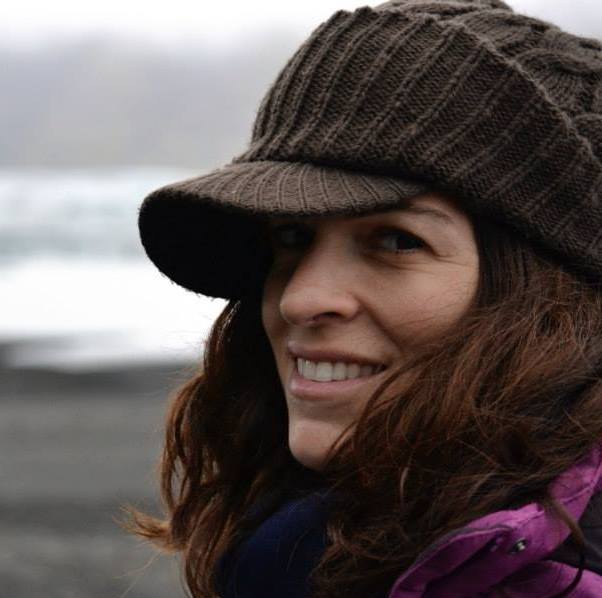 Melissa, Physician
"Jessica is an absolute inspiration and her enthusiasm is contagious. She goes out of her way to make lessons enjoyable and interesting. My family and friends all know of Jessica well because over the years she really has become a dear friend. I highly recommend working with Jessica especially during these times when we can all use more appreciation of cultural meaning, diversity, and inspiration."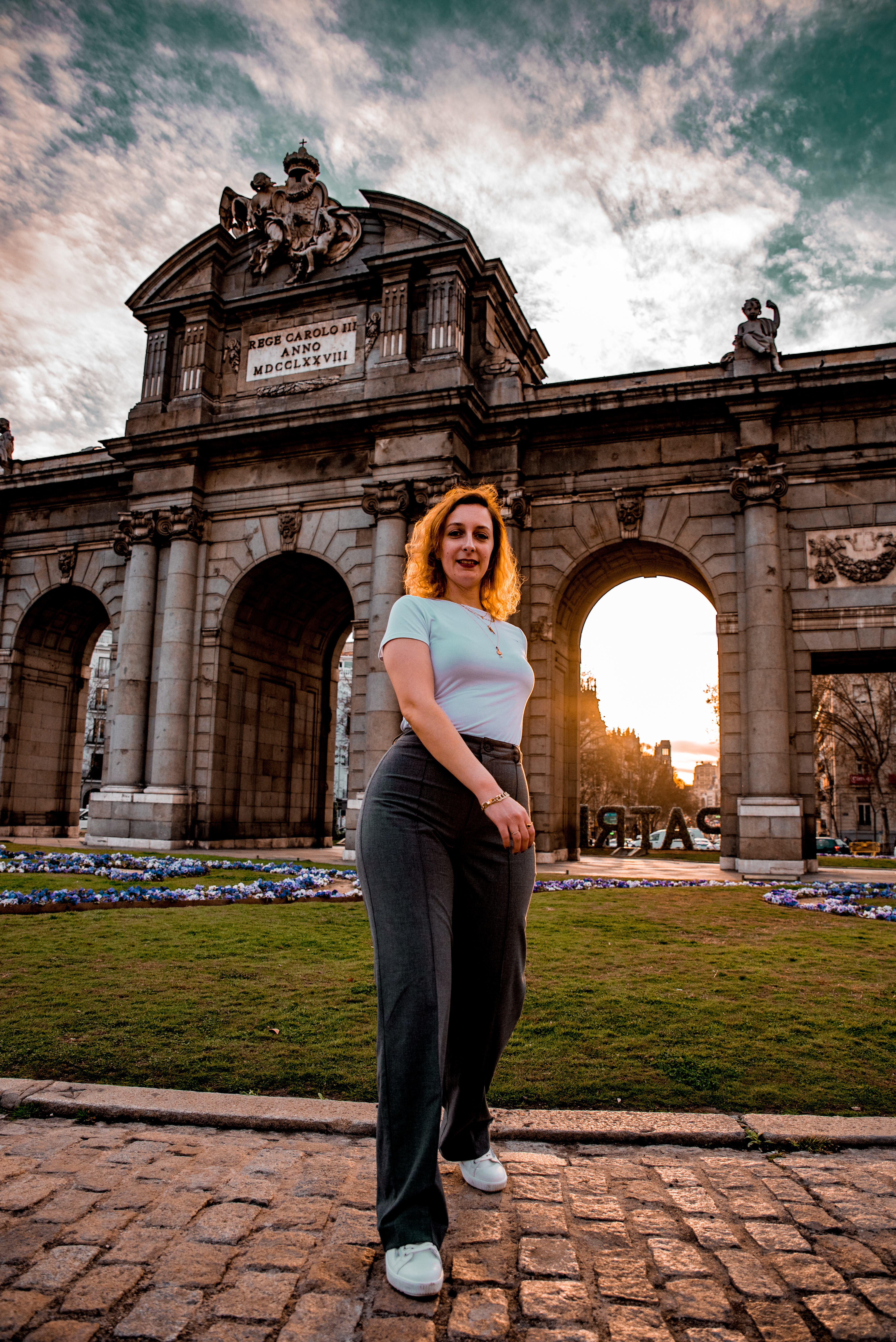 You will get

proven systems & structure

to learn how to solo travel every single week.
I care deeply for your inner fulfillment, purpose, mission, and holistic

transformation

.
​You will get

support

with live calls, homework reviews, and Voxer.
We will walk together through the

emotional stages

of travel and solo travel.
​You'll learn how to develop your travel skills & mindset to

overcome your mental blocks.
I have over

ten years of teaching and mentor experience

with a Master's Degree in Education.
I speak four languages and have spent time in countries where I both do and don't speak the language
How It Works...
Not sure if The Solo Traveler System is for you? Let's break it down!
When you sign up to work with me, we'll start off with a one-on-one phone call to talk about your travel goals. From there, we will develop a customized plan to move you through the following steps:
STEP 1: Confidence, Clarity, + Intention Setting
In Month 1, we establish your confidence in solo travel, get clear on your travel goals and desired outcomes, and set intentions for the type of trip you want to build.. At this stage, we'll set you up with a plan that will promote a higher comfort level while also allowing you to grow and reach toward your personal and travel goals.
STEP 2: Time + Budget
During Month 2, we'll employ streamlined methods and tasks to have you easily select your travel time frame, destination, and budget.
STEP 3: Cultural Research
During this phase, we'll learn how to properly research the culture of your destination.  
STEP 4: Itinerary Build
In this stage, we're starting to create your itinerary informed by the previous cultural research and your goals + intentions.
STEP 5: Pre-departure Support
Here we will do a mindset check in, pump up the confidence, review how much you have learned and how to implement it, and answer any questions before you embark on your journey. 
STEP 6: On the Road Support + Debrief
You will get support while you are actually traveling in the form of Voxer with the option to add more Voxer support in the VIP package. When you return, we will schedule a debrief call to review the trip and process the experience.
Want to work together? Click the button below to apply to the program. We will then have a call where I'll get to know you, ask some questions about your travel journey, and learn about your solo travel goals.
At the end of our call, 1 of 2 things will happen: You'll either be a perfect fit, and I will extend an invitation to work with me as one of my clients... 
Or, if it's not a good fit, that's totally okay too. There won't be any hard feelings and NO obligations on your part — I will suggest something else you can do to achieve your goals, and point you in the right direction.
Let's do this!
Talk soon,
Jess